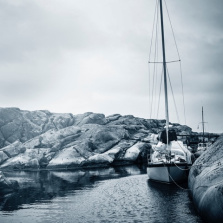 >> CD - Swedish Folk Songs - release in January 2016 <<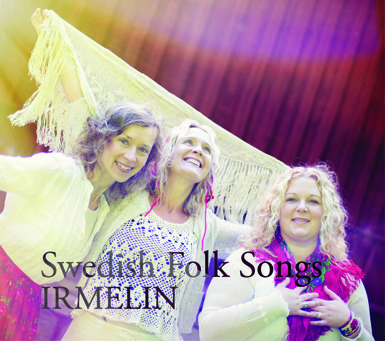 Three of Sweden's top folk singers meet in the traditional music of Sweden. Light and elegant songs in personal arrangements that bring out improvisation and individual expression. With great passion they tell stories from the mountains and the deep valleys. Ancient songs bloom and are stained by human meetings through time.
The vocal group Irmelin has been singing together since 1999. In 2006 they released their debut album "Kärligheten" – love songs and in 2008 they released their second album "Gyldene Freden" – the golden piece. In 2013 they released their third album "North Sea Stories" with selected songs from the North Sea area. All threee albums have been well received by critics and audience.
The group has given concerts on some of the biggest stages in Sweden and in March 2006 they went on their first international tour to Japan.
In October 2008 Irmelin toured in Taiwan and they also won the second prize in the "Taiwan International Contemporary A Cappella Competition", the international jury called Irmelins way of singing "the spirit of a capella singing".

IRMELIN has performed live several times on Swedish television and radio and they often performs in spectacular contexts, especially with their unique polyphonic "kulning" – herding calls. They have also recorded soundtracks for the Swedish University College of Film, Radio, Television and Theatre and worked as theatre musicians.
IRMELIN members are also experienced teachers and give workshops in folk singing, kulning and diddling/mouth music.
(...) The voices of Eva Kune, Karin Ericson Back and Maria Misgeld are pure as crystal .... a vocal range that borders on the unbelievable. (...)
https://www.newfolksounds.nl/irmelin-swedish-folksongs/recensies/2017
Joop van den Bremen, Aug 13th, 2017

(...) These three lovely Swedish ladies sing a carefully chosen set of old and new Northern folk tunes, entirely a cappella, producing the most exquisite sounds in the most beautiful arrangements imaginable. They're not just pitch perfect and in perfect step with each other, there's an incredible synergy—sparks fly at frequent junctures in the music. And their accents are delightful. (...)
Wanda Waterman, The Voice Magazin, Canada
Rarely beautiful when Eva Rune, Maria Misgeld and Karin Ericsson Back offers fifteen songs with the North Sea as a common denominator. Swedish, Norwegian, Scottish, borrowed and own. Atmospheric, stylish and a captivating repertoire.
Spelmannen, Sweden
Klangwelt, Naturstimmen, Alt St Johann, Switzerland
"(…) Or the three women from Irmelin, Eva Rune, Karin Ericsson Back and Maria Misgeld. How they introduced traditional folk songs from the cool north to the sunny Toggenburg which was a completely new clang experience. These are stories that they sing with great passion and which represent a centuries-old tradition. The majority of the audience was most likely amazed that in Sweden they too round up the cows with the special singing technique "Kulning". (...)"
Reto Neurauter, Toggenburger Nachrichten
Augusta Raurica, Basel, Schweiz
"(...) The smooth and clean sounds that the Swedish trio Irmelin offers, brings the audience to the endless green and blue, the Swedish forests and lakes. Outstanding and unbelievable beautyful are the harmonys that Eva Rune, Maria Misgeld and Karin Ericsson Back artfully blend with each other. The lullabys, the old summer anthems and the sailor songs are of timeless beauty. It is a lovely landscape that occurs before the inner eye. (...)"
Jael Debelle, Basler Zeitung
Northern Streams Festival, Edinburgh, Scotland
"(...) Swedish female a cappella group Irmelin, who featured as a duo last year, returned as a trio and put the extra voice to good use as they sang lullabies from Shetland, hymns and dance tunes from Sweden, novelty songs from England, and Gaelic songs from Ireland. Their voices dovetailed nicely and were particularly well utilised on a splendidly orchestrated staggered sequence, which also featured a gradual fading out, making quite a contrast to their suitably robust version of Ewan MacColl's Moving On Song (...)".
Rob Adams, The Herald, Scotland
"Irmelin trio sang so groovy and so beautiful that it hardly is possible to describe here. But I can try. It was a capella singing at its best: three singers stand straight up and down, each with a microphone and delivers one gem after another with clear young voices with imaginative nuanced arrangements"
Siv Ekström - Nya Ålands Tidning
"Three strong women that no one can ignore - the acapella group Irmelin....Whoever said that
a capella singing was outdated must immediately be forced to eat their words."
Boel Bergman, Södermanlands Nyheter
"Irmelin rely purely on their voices and believe me, it sounds very beautiful. Beautiful: like snowdrops that pierce the thawing crust of ice and lightly breathe in the clear air. Irmelin transform the ice to a trickling fell beck and the listener is happy as the fish."
Timo Kangas